AMONG the challenges faced by Brunei authorities in identifying borders of mukims and villages is that they overlap at some villages.
The issue was raised by Dayangku Hajah Hasnaliati binti Pengiran Setia Jaya Pengiran Haji Abdul Momin, a representative of the Survey Department, during her presentation on 'Mukim and Village Borders' at the 14th Southeast Asia Survey Congress (SEASC) held at The Rizqun International Hotel yesterday.
"Factors such as rapid developments in the country, and changes in the population density, also require the demarcation line to be readdressed," she said, adding, "The proper and accurate identification of borders is crucial for the administration of mukims, villages and their residents, as well as in the designation of a house or building address and other matters."
Dayangku Hasnaliati also explained that the Survey Department manages the taskforce committee which identifies boundaries for villages and mukims in Brunei, including borders for municipal areas.
The taskforce is also responsible for addressing issues raised by members of the public with regard to boundaries or perimeters.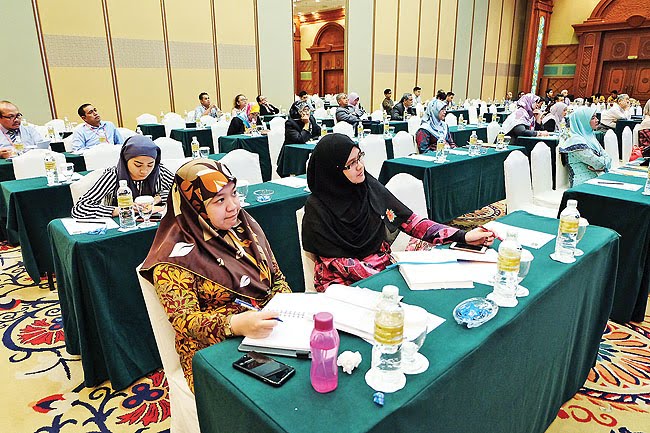 She also announced the publication of several guide books that were produced as a result of collaborative efforts with the taskforce committee members, mukim penghulus and village heads.
"A total of six guide books were published from November 2008 until 2012, and the books can be purchased at the Geomatics Information Centre (PMG) on the second floor of the Survey Department," she said.
Several other topics were raised during the congress, including a talk on house address schemes in Brunei, presented by Hajah Nona Lieza binti Haji Yahya from the Survey Department.
Her presentation dealt with the differences between house address schemes on land and in Kampong Ayer, where the residences may also include the numbers of bridges.
With the theme of 'Bridging the Gap', the 14th SEASC 2017 aims to be a platform for the sharing of ideas and best practices in the interests of communities within the region, while adopting and advancing various conformance issues in a meaningful and productive manner for the mutual benefit of all Asean member countries.
Article & Photos Courtesy of Borneo Bulletin