Local, International Geomatics Professionals gather for SEASC 2017
OVER 300 local and international participants are attending the 14th Southeast Asia Survey Congress 2017 (SEASC 2017), hosted by the Survey Department in collaboration with the Brunei Institution of Geomatics (BIG) and the Asean Federation of Land Surveying and Geomatics (AFLAG).
The three-day congress was officially opened by Dato Seri Setia Awang Haji Bahrin bin Abdullah, Minister of Development at The Rizqun International Hotel yesterday.
The meetings are attended by local government officers, students and participants from Australia, Britain, China, Hong Kong, Malaysia, the Philippines, Singapore, Taiwan, Thailand, Vietnam and Japan, all who will join deliberations of over 70 papers which will be presented in the parallel sessions during the congress.
In his welcoming remarks, Haji Ali Bakar bin Haji Kasim, Surveyor General at the Survey Department, said, "In the 14th Southeast Asia Survey Congress 2017, we try to harmonise the surveying profession with other related professions and work together closely in the construction industry to enhance our social, physical and economic development. It is imperative for all levels of professions to share geospatial information in order to expedite national development."
Haji Ali Bakar, who is also the chairperson of the event, added, "SEASC brings together the international surveying and spatial professionals community to share innovative science and technology solutions with policymakers and stakeholders. I am pleased to see that some papers prepared by the speakers are related to SEASC's objectives and relevant to our profession and will be very beneficial to all."
Altogether, 72 working papers will be presented by local and overseas speakers comprising four papers presented in the two plenary sessions, and 68 papers presented in the parallel sessions.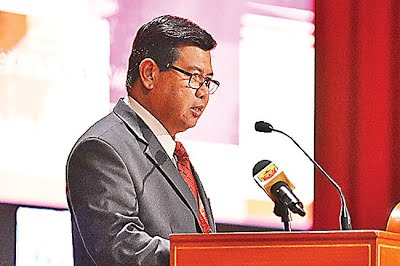 The papers will touch on topics such as Surveying and Mapping, Land Administration, Disaster Management, and Geospatial Intelligence, among others. Meanwhile, Surveyor (Sr) Mohammad Azmi bin Mohd Zain, President of AFLAG, in his address congratulated Brunei Darussalam as the country will be celebrating the Golden Jubilee of His Majesty Sultan Haji Hassanal Bolkiah Mu'izzaddin Waddaulah ibni Al-Marhum Sultan Haji Omar 'Ali Saifuddien Sa'adul Khairi Waddien, Sultan and Yang Di-Pertuan of Brunei Darussalam's Ascension to the Throne in October this year.
He highlighted that the Southeast Asia Survey Congress is a flagship event held once every two years, with the previous congress being held in Singapore in 2015.
"We have identified and adopted the theme of enhancing the synergies with focus initiatives, promoting the aims and objectives of Asean. This means AFLAG is bringing together Asean surveyors and geomatics professionals and sharing knowledge of technologies which can be embraced and add value to our profession – improving on traditional standard practices – for the advancement of mankind and the community in Asean," he said.
The theme for this year's congress 'Bridging the Gap', defines AFLAG and Asean's common aspiration and vision of creating an even more closely-knit regional community, with the expressed aim of forging ever closer cooperation in land surveying and geomatics.
SEASC 2017 aims to be a platform for the sharing of ideas and best practices in surveying and geomatics, helping to adopt and advance common standards, as well as address the various conformance issues within the industry in a meaningful and productive manner for the mutual good and benefit of all member countries.
Also present at yesterday's ceremony were Dato Seri Paduka Awang Haji Suhaimi bin Haji Gafar, Deputy Minister of Development; Pengiran Haji Matusin bin Pengiran Haji Matasan, the President of Brunei Institution of Geomatics; and other senior officials from the ministry.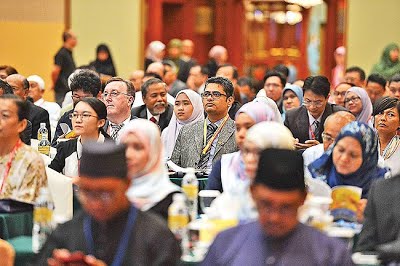 Article & Photos Courtesy of Borneo Bulletin